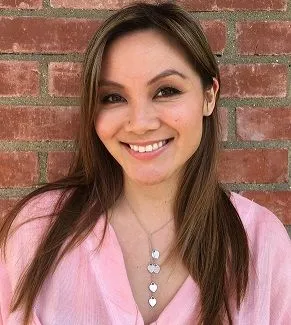 If you don't find me at the office, you may find me gardening, going for a bike ride, cooking, walking around at some home decor shop, or spending quality time with my family.
I think most of my clients would describe me as someone who is "down to earth" and I like to pride myself at helping people feel comfortable and respected.
Some of the things I value and cherish are family, time (it's precious), traveling, music, great food, good movies, humor (BIG ONE), and my profession.
On to the more serious stuff. I received a Bachelor's degree in Cell Molecular Biology with a minor in Chemistry. When I realized I have more of an interest in delving into people's lives as opposed to their teeth (dreams of being a dentist are long gone), I mustered up the courage to pursue a Graduate Degree in Marriage Family Therapy. I have been practicing for over 12 years and I absolutely love what I do. I have worked in various settings including, Schools, Group homes, Crisis Agencies and Drug and Alcohol programs. There is nothing I appreciate more than having a genuine conversation with people and helping them find a sense of security in their life. If you're anxious or apprehensive about starting therapy, that's ok, just take the first step, make the call, and I will take it from there. I promise you're in good hands.